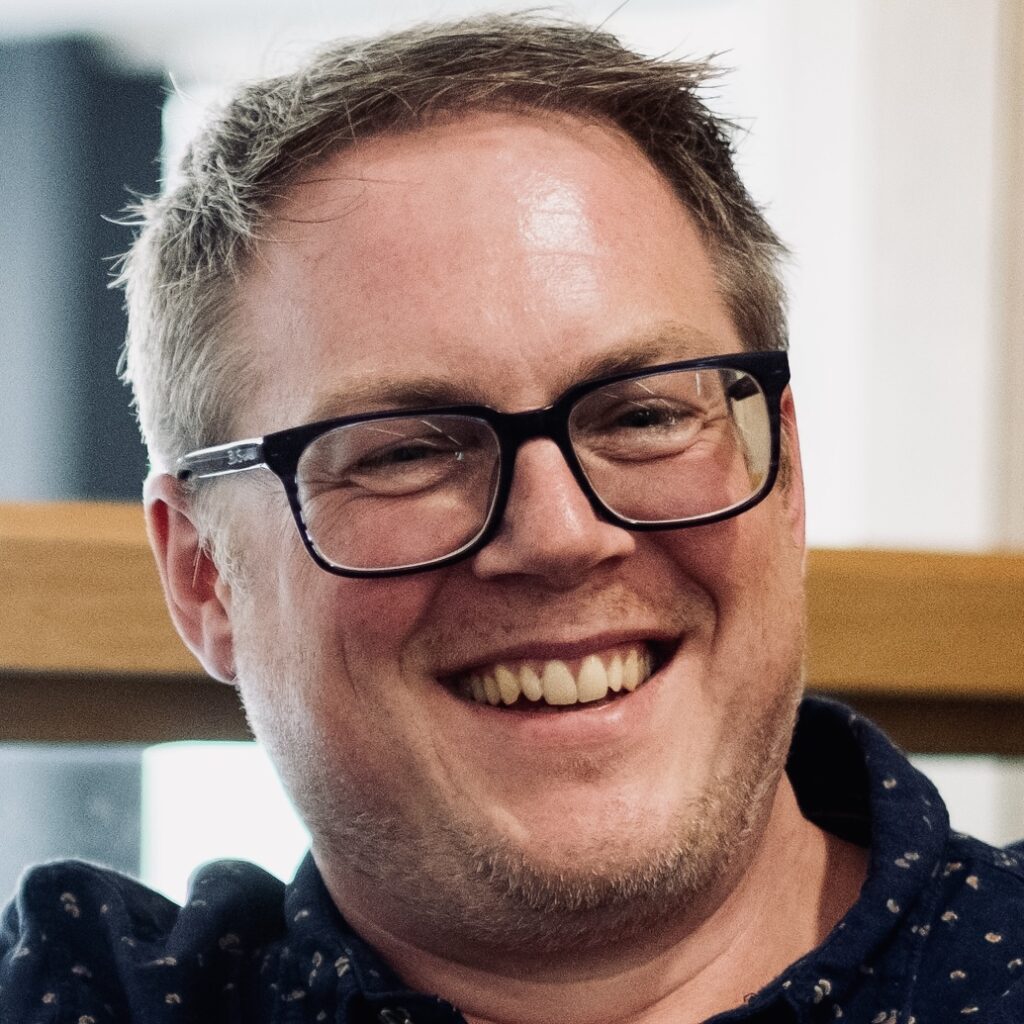 David (he/him) is Principal Research Software Engineer in the Research Engineering Group (REG) at The Alan Turing Institute, and Research Affiliate at the University of Edinburgh Centre for Data, Culture & Society (CDCS).
Trained as a software engineer, with a digital humanities research background, he has been REG Co-Investigator for Living with Machines and Accelerating AI in the Arts and Humanities. He also led the Research Engineering Group's work on Data-centric Engineering projects such as AI for Control Problems, Vehicle Grid Integration and the development of the Data Safe Haven Classification Web App. David has led REG's involvement in the Turing Research and Innovation Cluster in Digital Twins (TRIC-DT) shaping it and its ways of working. He is the funder of the award winning Turing Data Stories, an open community creating and curating data stories.
David is Vice President of the Society of Research Software Engineering and a member of the UKRI Peer Review College, reviewing for both AHRC and ESRC. David has served the Digital Humanities community as an elected member of the European Association for Digital Humanities (EADH), and was a former Co-organiser of the Humanities and Data Science Turing Interest Group. Prior to joining the Turing, David was Associate Director for Research at the UCL Centre for Digital Humanities (UCLDH) and Research Manager for the UCL Faculty of Arts & Humanities. He has worked on large-scale projects of international and national importance, such as the Scottish Corpus of Texts and Speech and its sibling projects, including the Corpus of Modern Scottish Writing, while at the University of Glasgow.