Senior Research Infrastructure Developer (Faculty based)
50085-58895 GBP / Year
17 January 2024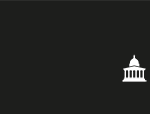 Website UCL
UCL, where research transforms lives
About us
UCL is a world-leading teaching and research university, often ranked in the top ten in the world with an annual turnover of well over £1 billion. Part of UCL's vision is to take on the hardest global challenges.
The Information Services Division (ISD) is the primary provider of IT services to UCL. We support and enhance learning, teaching, research and administrative processes by providing information- and technology-related services to over 50,000 staff and students of UCL and associated institutions.
Our ambition is to be the leading IT services group in the HE sector and we are growing our team's capability in experience/UX, agile development, security, cloud, service management and partnering. We are modernising our technology foundations, digitising the processes of the university to transform experience for students and staff, and partnering across the university to drive differentiation in UCL education and research.
Within ISD, this post is in Faculty IT & Partnering which provides local specialist applications and systems support and IT strategic business partnering for users in the School of Life and Medical Sciences (SLMS), in the Institute of Education (IOE), the Bartlett Faculty of the Built Environment and to departments in the Faculties of Arts & Humanities, Social & Historical Sciences and Laws (SLASH).
About the role
We are hiring for a Senior Research Infrastructure Developer to join our faculty it & partnering team at UCL. This role is pivotal in supporting data and computer-intensive research within the Geography department (Social and Historical Sciences faculty).
As a Senior Research Infrastructure Developer, you will provide strategic guidance, technical leadership, and foster innovation to enhance the quality of scholarly work.
Responsibilities will include the following:
designing and automating computing and data infrastructures
ensuring system security
collaborating closely with researchers to develop scalable solutions.
UCL Geography research involves developing bespoke software, very large (TB) throughput processing and securely handling commercially and GDPR-sensitive data (details about the types of research can be found on our webpages https://www.ucl.ac.uk/geography/research).
As part of this role, you will be involved in close collaboration with UCL's Advanced Research Computing (ARC) department to create consistent research computing environments across UCL and drawing on significant institutional expertise. You will be provided with a creative challenge to scope out how to best maintain and develop the department research computing capabilities, working with agile development methodologies (such as Scaled Agile Framework) to deliver continual improvement.
If you're passionate about advancing research infrastructure and empowering researchers, we encourage you to apply.
Job Ref: B01-03815
Closing Date: 17-01-2023 – 23:59 (UK time)
About you
As a Research Infrastructure Developer, you have working knowledge and experience of High-Performance Computing (HPC), Linux operating systems (RHEL, Debian, Ubuntu etc.) and their maintenance, directory & authentication technologies, and TCP/IP networking, including familiarity with common Internet protocols (e.g. HTTP, SMTP, LDAP, SFTP/SSH, etc.) as well as associated client software. Additionally you are likely to hold a PhD in a subject with a computational, quantitative, or data intensive component or alternatively be able to demonstrate equivalent expertise with experience in the following:
leading complex technical projects
proficiency in operating systems, network and research software
What we offer
As well as the exciting opportunities this role presents we also offer some great benefits some of which are below:
41 Days holiday (including 27 days annual leave 8 bank holiday and 6 closure days)
Defined benefit career average revalued earnings pension scheme (CARE)
Cycle to work scheme and season ticket loan
On-Site nursery
On-site gym
Enhanced maternity, paternity and adoption pay
Employee assistance programme
Discounted medical insurance
Visit https://www.ucl.ac.uk/work-at-ucl/rewards-and-benefits to find out more.
Our commitment to EDI
As London's Global University, we know diversity fosters creativity and innovation, and we want our community to represent the diversity of the world's talent. We are committed to equality of opportunity, to being fair and inclusive, and to being a place where we all belong.
We therefore particularly encourage applications from candidates who are likely to be underrepresented in UCL's workforce.
These include people from Black, Asian and ethnic minority backgrounds; disabled people; LGBTQI+ people; and for our Grade 9 and 10 roles, women.