Research Fellow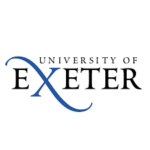 Website https://twitter.com/penchord_uoe University of Exeter
This role will assist the development and delivery of PenCHORD's flagship Health Service Modelling Associates (HSMA) programme (https://sites.google.com/nihr.ac.uk/hsma).
The group is based at the University of Exeter. Primarily remote working would be considered for this role due to its online nature.
This online training and mentoring programme works with staff from health, social care and policing organisations nationally. The programme develops modelling and data science skills and supports associates to apply these methods to impactful projects of importance for their organisation.
In the initial stage of the programme, associates are introduced to a wide range of modelling and data science techniques. In the second stage, associates pitch ideas for research projects that apply these skills to problems of importance for their organisation. A number of projects are selected, and associates are mentored to develop these projects, with the potential of producing co-authored publications from the research.
Previous HSMA projects have led to significant impact, including £multi-million investments in new mental health services, new modelling roles being established in health trusts, and significant career progression for associates. The programme has recently been cited as part of a national National Institute for Health Research (NIHR) campaign highlighting the impact of Applied Research Collaborations : https://arcswp.nihr.ac.uk/news/data-science-capacity-building/.