Newsletter – April 2020
Welcome to the April newsletter from The Society of Research Software Engineering! Our monthly newsletter will announce new Society initiatives, gather RSE news, events, blogs, papers, anything interesting and relevant together in one place. If you would like to add an item or suggest a new section to the next newsletter, send it to Claire Wyatt, RSE Community Manager.
Each month, we'll introduce you to three Trustees from the Society board and for April, we're focusing on our Secretary, Andy Turner, our Membership Lead, Mihaela Duta and Joanna Leng .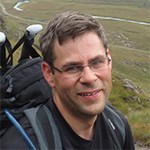 Andy have been working as a RSE since starting his MPhil/PhD in computational chemistry in 1997. As his RSE career has gone on he has generally moved to working with broader ranges of researchers; first in chemistry and then, since he moved to EPCC, across many different disciplines. He particularly loves the fact that he is continually learning new things, both in terms of tools and technologies and also in terms of research subjects. This constant development and the opportunity to work a wide range of interesting people is, for him, the reason why working as an RSE is so exciting.
As a trustee, he has two specific goals that he would like to help the Society achieve over his term:
1. Strengthening the integration between the Society and the UK HPC community. He wants to use his unique position within the UK HPC community to make sure that RSEs and the Society have a voice within the UK national HPC services (ARCHER, DiRAC, Tier-2) and the HPC-SIG to the mutual benefit of all.
2. Our Society will be stronger and more effective if it is diverse and inclusive, but many people are held back from contributing by structural discrimination within our communities and wider society. He wants to make sure that the Society is taking practical proactive steps to address this and is a strong ally in efforts to address structural discrimination within our communities and wider society.
Having helped start the transition from the informal Association to the Society, he is also keen to carry on and help the Society through its initial years of life. It is an extremely exciting time for the organisation of RSEs and he has a lot to offer – in enthusiasm, ideas and skills – to help make the Society a success.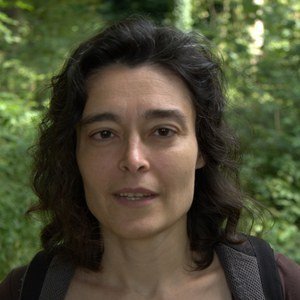 Mihaela works at the University of Oxford, where she is a Senior Research Software Engineer with the Oxford RSE group in the Department of Computer Science. As an RSE she is particularly interested in translational projects with potential societal impact. Mihaela is also a Research Associate at the Oxford University Babylab in the Department of Experimental Psychology where her current research interests focus on computational modelling of language-mediated attention in babies and young children. From 2012 to 2017 Mihaela was the Research Software Officer of the Department of Experimental Psychology, providing specialised software support for the research activities in the department. Mihaela became interested in the RSE movement when attending the Collaborations Workshops CW15 and became a committee member for the UK RSE Association at the first RSE conference in 2016. Mihaela also helped organise the RSE Conference 2018 as one of the Workshop Chairs. She is a founding trustee of the Society of RSE, a member of the current board of trustees and the Membership Lead for the Society. As a Society trustee Mihaela would like to focus on strategies to improve the presence of the RSE role within the organizational structure of academic institutions as well as improving the visibility of RSE work, contribution and relevance at traditional forums for presenting research outputs.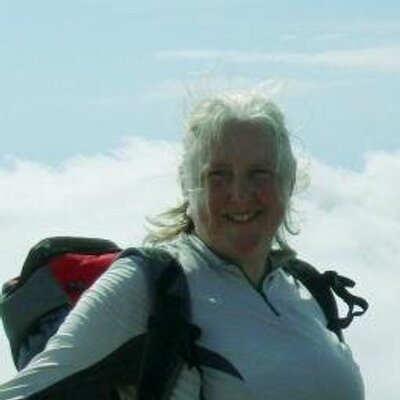 Jo is a newly funded EPSRC RSE Fellow having worked in research computing for 20 years; with a PhD and MSc in Visualization as well as a BSc in Biophysics. Her fellowship is broad with the title Research Computing and Imaging, following the successful model of the SCI (Scientific Computing and Imaging) Institute in Utah that is ranked top for visualization in the world. She is also partnered with 2 national experimental facilities Diamond Light Source and SuperSTEM. She will work on 7 case studies for which she will write software, develop computational workflows and training materials with the aim of accelerating the science, improving consistency and improving the adoption of advanced imaging techniques into academic research.
Through her PhD and her time in research computing she has developed a strong interest in the innovation and adoption of computing practices and technologies. In 2011 she edited a 2 volume book on research computing called "The Handbook of Research on Computational Science and Engineering: Theory and Practice" with Wes Sharrock, a sociologist. Jo is currently in the Women in HPC network that aims to improve the diversity within research computing and The Superposition an Arts, Science and Maker collective.
RSE Leaders Meetings – going online?

We support meetings for RSE Leaders twice a year, with the possibility of raising this to four times a year soon. Both the private slack channel and the meetings are for leaders to share and discuss best practice confidentially.  Seeing as we can't meet in person for the next few months, shall we move this online?
Let Claire know if you'd like to see an RSE Leaders meeting online in the diary in the next few months or sooner? Also email Claire, if you'd like to be added to the mailing list and slack channel.
Membership to the Society
Sign up for membership! with direct debit being the current payment method. We are working with our membership platform providers to find a solution for other payment methods and we hope to have more information on that soon.
Currently the members benefits are:
Support the work of the Society to further research software engineering
Eligible to apply for any future opportunities for Society funding
Opportunity for early registration to the Society annual conference
Opportunity for early registration to any future Society's professional and networking events
Eligible to vote in Society decisions such as electing trustees or changing the constitution
Eligible to stand for election as a trustee
Eligible to be volunteer or be nominated for working groups or committees that the trustees may establish
Reminders:
Keep up to date – You can keep up to date with trustee meetings as we have shared a summary of Society monthly trustee meetings including the decision log.
RSE Vacancies – You can post an RSE role or a role supporting RSEs to the vacancy page on the Society website via a form.
RSE Group Updates – Recently two groups published their fantastic and inspiring Research Software Group annual report. Read all about their RSE team and their projects:- From Mark Turner, Head of Research Software Engineering at Newcastle University and Andrew Edmondson, Group Leader at the University of Birmingham. If you have a group or individual update that you'd like to share, please send it through to Claire.
RSE Slack

On the RSE Slack space, we have created a few new channels:
– #covid – to share trackers, research efforts and relevant articles.
– #introductions – Come introduce yourself and your work to the community.
– #remote-working – Join in the discussion about how best to work remotely.
Connect to the RSE Community by joining the RSE Slack https://society-rse.org/about/contact/
Announcements
Investigating & Archiving the Scholarly Git Experience
An Alfred P. Sloan Foundation funded project that seeks to investigate the scholarly git experience, and inform the way code and annotations on Git hosting platforms can be made stable, permanently citable, and under active preservation following an established and accepted workflow.  Participate in the survey to give them good information about and from the RSE Community!
Hidden REF
Hidden REF is a year-long competition to highlight the research staff that publications overlook. The way in which the (usual) REF exercise is conducted overlooks many of the people who are vital to the success of research. The Hidden REF will celebrate all research outputs and recognise everyone who contributes to their creation. Anyone who works in a UK research institution can submit to the hidden REF. Read more detail here in this Research Professional news article and get involved via their website.
FAIR Software – Five recommendations for FAIR Software
The Society of Research Software Engineering is pleased to endorse the Five Recommendations for FAIR Software from the Netherlands eScience Center and DANS initiative.
In the news…Covid-19 Efforts
UKRI open call 'Get funding for ideas that address COVID-19'
Proposals are invited for short-term projects addressing and mitigating the health, social, economic, cultural and environmental impacts of the COVID-19 outbreak. 
Researchers holding existing UKRI standard grants should in the first instance consider whether they could repurpose that funding to address the objectives of this call. You can apply to switch your existing funding here. Repurposing your existing grant is the quickest way to start the research.
Project length: Up to 18 months
Closing date: none – apply at any time
Funding: 80% of the full economic cost (fEC) for Research Council funding.
Award range: There is no specific budget for this call. We are interested in funding research of any scale that can demonstrate it will deliver impact in the project length.
Go to the website for further information
Rapid Assistance in Modelling the Pandemic: RAMP
At the end of March, the Royal Society issued an urgent call for modellers and.. 'is currently using its convening power to support efforts to model the Coronavirus (COVID-19) pandemic and guide the UK's response. The Rapid Assistance in Modelling the Pandemic (RAMP) initiative is bringing modelling expertise from a diverse range of disciplines to support the pandemic modelling community already working on Coronavirus (COVID-19).
An initial call for volunteers led to an overwhelming response with 1800 individuals and teams offering to help.
RAMP is designed to; provide support for existing research groups; create new models or insights that can be used to inform the work of the Government's scientific advisors, through data science-based approaches; apply knowledge from related epidemiology domains; and triage incoming literature to ensure effective information flows.
The goal of RAMP is to enhance modelling capacity in time to create a clearer understanding of different exit strategies from the current lockdown. RAMP will operate beside Data Evaluation and Learning for Viral Epidemics (DELVE), a multi-disciplinary group, convened by the Royal Society, to support a data-driven approach to learning from the different approaches being taken in other countries to tackle the pandemic.
By bringing in new cross-disciplinary thinking, and by adding to human and computing resources, we hope RAMP will allow more robust and comprehensive predictions than would otherwise be possible.'   Read their latest press release and more detail about the process.
eScience Center awards funding to four research projects focused on COVID-19
The Netherlands eScience Center has awarded funding to four innovative research proposals related to the COVID-19 pandemic. The selected projects will run between 3 and 12 months and receive in-kind research engineering support. With these projects, the eScience Center will use its expertise in research software development to help address the current pandemic. The projects span several domains and focus on monitoring and analysing public sentiment to government measures and announcements, the relation between COVID-19 and heart disease, the development of a tailored model to inform public health interventions for infection diseases in the Netherlands, and the refinement of a platform to enable the development and deployment of machine learning algorithms for the automated scoring of CT scans to detect and assess the severity of COVID-19.
Health Data Research UK
Find out about the ways in which Health Data Research UK, as the national institute for health data science for England, Wales, Scotland and Northern Ireland, is championing the use of health data to respond to COVID-19. Read on their website how they are supporting SAGE.
RDA COVID-19 Working Group – Urgent Call for Expert Contributions
There's still time to sign up to this working group and in particular the Software Subgroup.  They have just released their first set of guidelines last week which include overarching recommendations on software best practice for the research community responding to COVID-19. If you are interested in contributing to the development of these guidelines for research software practices over the next month, to assist the global research community in responding to COVID-19, then you can join RDA COVID19-software email list . As an international, consensus-driven, community based organisation, the Research Data Alliance (RDA) has been asked to leverage on the global RDA data community to support the urgent Coronavirus COVID-19 pandemic. As a response, RDA has set up a fast track Working Group titled the "RDA COVID-19 Working Group". Read the full call here.
Covid Symptom Tracker
The COVID symptom tracker was created by doctors and scientists at King's College London, Guys and St Thomas' Hospitals working in partnership with ZOE Global Ltd – a health science company.
The app will be used to study the symptoms of COVID-19 and track the spread of this virus. This research is led by Prof. Tim Spector, professor of genetic epidemiology at King's College London and director of TwinsUK.
"The information you give us is essential to understand COVID-19. We take the trust you've granted us very seriously and have rigorous steps in place to ensure your information is secure. This is why public health and other authorities are working with us. We are also working hard to improve the app based on your feedback. This is a non-profit initiative so please bear with us."
Take Part in a Social Study of Covid-19
The March Network, a UKRI-funded Mental Health research network, has launched a study into the psychological and social experiences of Covid-19 in the UK during this period of the pandemic. The study is open to all adults in the UK. Participation involves answering a 15-minute online survey now and then answering a shorter 10-minute follow-up survey once a week whilst social isolation measures are in place. Please take part, and share to your contacts. The survey can be accessed here.
The results from this are vital if we are to understand the effects of social isolation on individuals and will help to track trajectories of mental health and loneliness in the UK over the coming weeks, identify which groups are most at risk, and understand the effects of any potentially protective activities people could be engaging in.
They will be providing public data releases each week. You can sign up to receive these here.  They are also liaising with key policy and healthcare bodies within the UK, and with teams in other countries to produce cross-national comparisons.
The Academic Data Science Alliance – Invitation to participate
The Academic Data Science Alliance is working with partners to pull together data sets and data science resources related to the COVID-19 pandemic. Initiated by conversations with Columbia, NYU, UC Berkeley, and UWashington, universities in three regions of the U.S. hit hard by the coronavirus, we invite the data science community to contribute to this living list of resources on the ADSA COVID-19 website. Please send additions, corrections, comments, and suggestions to us using this feedback form.Over time, ADSA hopes to provide additional services that can effectively match data science expertise with health and medical science questions and needs.We welcome collaborations on this ADSA COVID-19 initiative. Please feel free to forward this email to colleagues and invite them to join our mailing list by sending requests to [email protected]
Interesting article related to Covid-19 – 'Ten Considerations before you create another chart about covid-19'
More News:
ReSA taskforce to document research software landscape
ReSA's mission is to bring research software communities together to collaborate on the advancement of research software. Its vision is to have research software recognised and valued as a fundamental and vital component of research worldwide. Given our mission, there are multiple reasons that it's important for us to understand the landscape of communities that are involved with software, in aspects such as preservation, citation, career paths, productivity, and sustainability. Read more about their taskforce here.
Events
April
There's still time to join FutureLearn's Python in High Performance Computing course which started on Monday 27th April. This is a 4 week course requiring 4 hours study per week.
General applications for the eLife Innovation Sprint 2020 open on Monday 27th April and close on May 24th. The event takes place on 2nd/3rd September in Cambridge, UK. They announced this week that 15 projects have been chosen for the sprint.
May
Imperial's team of volunteer Software Carpentry helpers and instructors will be running the next of their very popular introductory 2-day R Software Carpentry courses, R for reproducible scientific analysis, on May 4th and 11th. The course will take place online. See the course webpage for registration information.
The next IDEAS-productivity Best Practices for HPC Software Developers webinar on Accelerating Numerical Software Libraries with Multi-Precision Algorithms takes place on Wednesday 13th May 2020 at 13:00 EDT (18:00 UK). Registration required.
Remote Reprohack  There's still time to get involved in this reprohack on the 14th May, closing date 12th May.
June
The ISC High Performance conference that takes place annually in Frankfurt, Germany has, this year, had to be cancelled. Instead, ISC High Performance 2020 has been replaced with a cut-down online version of the conference from 22nd-24th June 2020 which will be free to join.
July
The International Fortran Conference 2020 takes place from 2nd-4th July 2020 in Zurich, Switzerland, or remotely, depending on the COVID-19 situation.
Europython2020 will be online on the 23rd-26th July. Ticket sales are open.
JuliaCon 2020, is planned to take place in Lisbon, Portugal on the 27th-31st July 2020.
2020 GPU Hackathon
Following the success of our 2019 event, the University of Sheffield and NVIDIA are pleased to announce that we will be hosting a 2020 GPU Hackathon as part of the NVIDIA international GPU Hackathon Series. This event will take place July 27th – 31st, 2020 most likely as an online event unless government restrictions around COVID-19 are significantly altered. Prior GPU experience is not required, as those selected will be paired with experienced mentors who will teach them how to leverage accelerated computing in their own applications or further optimize their codes.
General-purpose Graphics Processing Units (GPGPUs) potentially offer exceptionally high memory bandwidth and performance for a wide range of applications. A challenge in utilizing such accelerators has been learning how to program them. The hackathon is intended to help overcome this challenge for new GPU programmers and also to help existing GPU programmers to further optimize their applications – a great opportunity for graduate students and postdocs. Any and all GPU programming paradigms are welcome.
There will be intensive mentoring during this 5-day hands-on workshop, with the goal that the teams leave with applications running on GPUs, or at least with a clear roadmap of how to get there. Each team will be assigned mentors from universities, national laboratories, supercomputing centers, industry partners, and NVIDIA who have extensive experience in programming GPUs.
Given the current COVID-19 situation and the current ambition to accelerate infectious disease and infrastructure modelling it would be great to attract applications from teams who are keen to work with GPU experts to improve performance and scalability of models in this area.
The call for hacking projects is officially open. Early applications are welcome. The project leader should submit through the Hackathon Program Website.  If you are interested in being a mentor then please contact Paul Richmond.  More details on the event are on the official website.

September
The annual HPC Autumn Academy
The Centre for Scientific Computing at the University of Cambridge hope to hold the annual HPC Autumn Academy at the Department for Materials Science, from 7th-18th September 2020. Booking for this course is currently suspended due to the COVID-19 pandemic, although we hope the course will still go ahead as planned. Lectures will given on C++, Fortran, Performance Programming, OpenMP, MPI, and various other topics suitable for Master's/Ph.D. students, early-career researchers, and early-career industrial software developers who need High-Performance Computing skills as part of their course or work.
Past Events Resources
PyCon US 2020 went online this year and you can watch all the recorded talks and tutorials here.
The N8CIR are releasing the videos from their events held in 2019. Keep an eye on this link as they release them. Currently, you can see James Hetherington and Mike Croucher speaking along with talks about working with the cloud.
Podcasts
Not So Standard Deviations – this Podcast discuss COBOL programming as a metaphor for reproproducible research.
Research Software Engineer Podcast Builds IT Community
Welcome to RSE Stories! Here Vanessa Sochat, an RSE for Stanford Research Computing, shares stories from research software engineers to better understand the many phenotypes and facets that can define an RSE. As initiatives to empower RSEs take off in both the United States and the UK, whether you are a scientist, a programmer, or something else, your story is interesting and unique, and we want to hear about it!  Sign up here for an interview. It's important that we can share our stories, because we're all a little different. Interviewing comes down to joining a call on Zoom – it's easy, low key – the interviewee don't have to prepare anything, or really worry about "messing up" because Vanessa edits out the umms and what not. Everyone gets to preview their episode after she's done editing, and nothing is released that the interviewee doesn't completely like.
Blogs
Community info
A python project template from Imperial College London with information about Continuous Integration and working github.
RSE Case Studies from the N8CIR group – These case studies offer an insight in to how RSEs work with researchers to overcome challenges and accelerate discovery.
Imperial College Newsletter – The Imperial College RSE Team have been producing a newsletter for a while now to their institute community. They include a 'Research Software of the month', links to blog posts and dates for your diary.
Open Access to ACM Digital Library During Coronavirus Pandemic – For the next three months, there will be no fees assessed for accessing or downloading work published by ACM.
Free Springer books – the book publisher has just released over 400 book titles that can be downloaded for free. There are many titles on programming, computer science for example 'Advanced Guide to Python 3 Programming', 'Probability and Statistics for Computer Science', 'Java in two semesters'.
MaDiH: Research Software Engineering Training'– this was a training course on Research Software Engineering in Digital Humanities modelled on King's Digital Lab approach.
Efficient R Programming: A book Exciting news for anyone looking to speed up their data analysis code.
An ultimate list of useful git commands.
Papers – Quick links

RSE Worldwide
The RSE campaign is growing around the worldwide and new groups are being created all the time. In this section, we introduce these groups and raise awareness of their success. The Society supports new groups and collaborates with representatives from these groups on various initiatives (papers, international workshops). (In alphabetial order).
Back in October 2019, the AU/NZ RSE Group held their first mini-conference for Australasia in Brisbane. Read about that here.
CANARIE have launched a call to fund software development teams at Canadian Higher-education Institutions to directly support researchers. Following the success of a pilot and similar efforts deployed in European countries, CANARIE's Local Research Software Support call will fund teams of three dedicated, full-time research software developers at a target of six participating institutions. Further info here.
As mentioned above, due to the current SARS-CoV-2 virus/COVID-19 pandemic, the deRSE20 organisers have decided to cancel deRSE20 – 2nd International Conference for Research Software Engineers in Germany, planned to take place from 25-27 August in Jena, Germany. "We have made this decision with a heavy heart, but – given the current situation – did not see any other way to eliminate any risks for attendees and organizers." See the full announcement here.
The Netherlands RSE Group (NL RSE) had their first conference in November 2019. From that conference, here is the presentation 'Five Recommendations for Fair Software' and a recap on the 'Fair Software' Session
The NL-RSE meets on regular basis, every two months on average. Netherlands eScience Center, DTL and SURF frequently organise NL-RSE meetups to encourage collaboration and communication between Research Software Engineers in the Netherlands.
The Nordic RSE Group plans to hold their first Nordic-RSE conference in the week December 1-2, 2020.
Don't miss this – the US RSE group have released a summary 'A year of Progress for US-RSE' and it's a great read! Read about the US RSE group in their newsletter here.
Github repo of the month!
Nominate significant code for this feature – either yours or somebody else's you read and found useful or cool. Send it to Claire Wyatt, RSE Community Manager.
Funding Opportunities
If you know of any funding opportunities that would be of interest to the community, please send them to Claire Wyatt, RSE Community Manager for the next newsletter.
Webinars
Again, if you know of any webinars past or future that would be of interest to the community, please send them to Claire for the next newsletter.
 Collect your gold star here if you've read all the way to the end!