Newsletter – February 2020
Welcome to one of our many new initiatives for 2020 – The Society of Research Software Engineering newsletter! Our monthly newsletter will announce new Society initiatives, gather RSE news, events, blogs, papers, anything interesting and relevant together in one place. If you would like to add your item or suggest a new section to the next newsletter, send it to Claire Wyatt, RSE Community Manager.
Each month, we'll introduce you to three Trustees from the Society board and for February, we're focusing on our President Alys Brett , Ania Brown Web co-Chair and Matt Williams Vice Treasurer.

Alys Brett works at UKAEA – the UK's national lab for nuclear fusion energy. She studied Physics at Bristol and Oxford with computational projects in quantum computing and particle cosmology. She worked for the University of Oxford as a web developer on a short-term contract before becoming a software engineer at UKAEA on data systems & tools for the JET fusion experiment. She went on to lead that team and then founded the UKAEA Software Engineering Group which now has three teams: Experimental Data, Business Systems and RSE. The new RSE team has nine members with a further three joining soon. Alys discovered the UK RSE movement when she became an SSI fellow in 2015 and knew at once she had found her people. In 2016 she helped organise the first RSE conference and was appointed as joint-chair of the UK RSE Association. She is founding President of the Society of RSE, working to establish how the board of trustees operates and to spread the word about the RSE role around the world.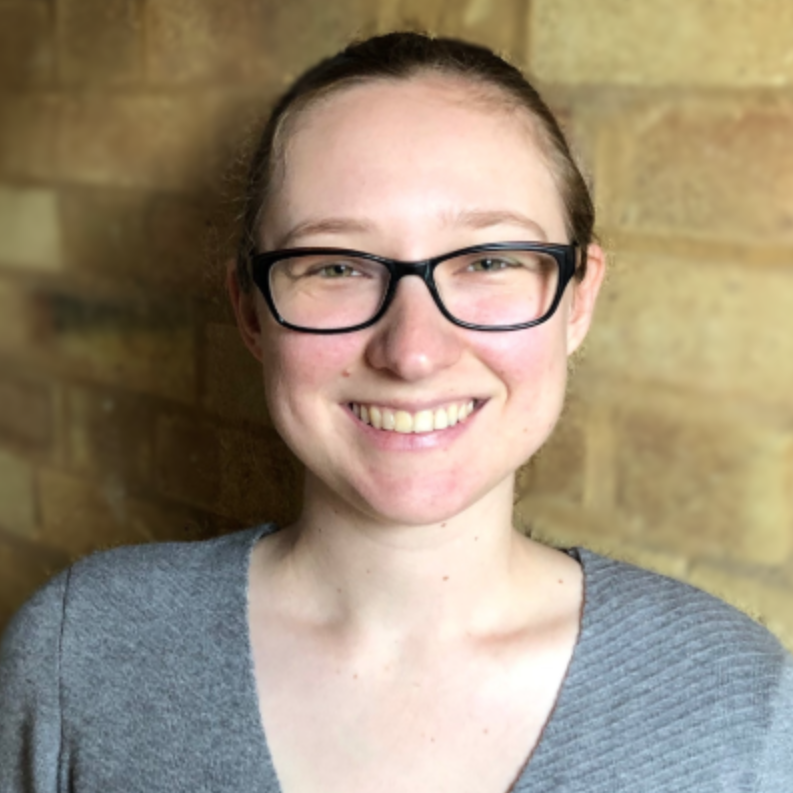 Ania is a Research Software Engineer specialising in the development, optimisation and maintenance of scientific programs on HPC systems, including both CPUs and accelerators. She received a master's degree from the Tokyo University of Technology in 2016, where she worked on algorithms to perform stencil calculations on an adaptively refined mesh efficiently on GPU. Since 2017 Ania has worked as an RSE at the Oxford e-Research Centre in the Department of Engineering Science at Oxford University, and since September 2019 she is also partly based in the Software Sustainability Institute at the University of Southampton.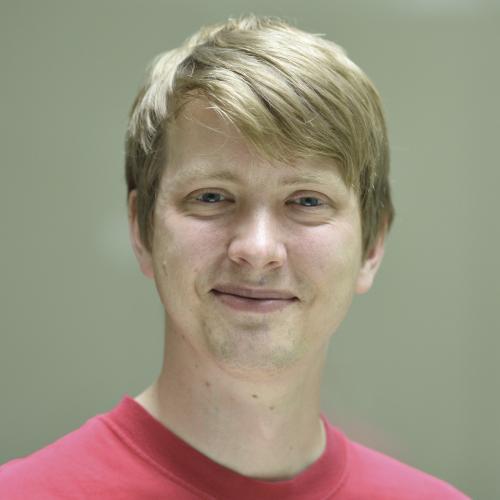 Matt works at the University of Bristol as a Research Software Engineer. Previously working at the University of Birmingham where he provided support for the LHC's world-wide computing platform. He then worked to support the synthetic biology community at Bristol as part of the Advanced Computing Research Centre (ACRC). Matt leads the RSE teaching team at Bristol and provides RSE support to research projects across the university. He is especially interested in making research software more sustainable through the use of testing, version control, automation of processes and promoting the application of research software engineering across all research disciplines.
Keeping you up to date..
Another new initiative is to keep our community up to date by sharing a summary of Society monthly trustee meetings including the decision log.
In the notes, you'll see that we are discussing several new projects for the first half of 2020: Society Fellowships, a Travel fund for RSEs to attend workshops, conferences, training etc, and a Mentoring scheme. More news on these soon.
Membership to the Society
Sign up for membership! with direct debit being the current payment method. We are working with our membership platform providers to find a solution for other payment methods and we hope to have more information on that soon.
Currently the members benefits are:
Support the work of the Society to further research software engineering
Eligible to apply for any future opportunities for Society funding
Opportunity for early registration to the Society annual conference
Opportunity for early registration to any future Society's professional and networking events
Eligible to vote in Society decisions such as electing trustees or changing the constitution
Eligible to stand for election as a trustee
Eligible to be volunteer or be nominated for working groups or committees that the trustees may establish
RSE Leaders Meetings
We support meetings for RSE Leaders twice a year, with the possibility of raising this to four times a year soon. If you'd like to get involved either by hosting a meeting or attending, email Claire to be added to the mailing list and slack channel. Both the private slack channel and the meetings are for leaders to share and discuss for best practice confidentially.
RSE Conference 2020
RSECon2020 will be held at the University of Birmingham from the 8th-10th September. You can sign up for early notifications here and follow us on Twitter.
The conference committee is 24 people strong this year and all in place, ready to bring you an amazing conference. We're really pleased to welcome Martin Callaghan from the University of Leeds, as our Programme Chair this year along with Ben van Werkhoven from the Netherlands e-Science Center (and the NL-RSE) as our Vice-Programme Chair. You can see the whole committee here.
In our news area on the Society website, we published a summary of the RSECon2019 feedback.
RSE Vacancies
A reminder that you can post an RSE role or a role supporting RSEs to the vacancy page on the Society website via a form.
RSE Group Updates
Recently two groups published their fantastic and inspiring Research Software Group annual report. Read all about their RSE team and their projects:- From Mark Turner, Head of Research Software Engineering at Newcastle University and Andrew Edmondson, Group Leader at the University of Birmingham.
In the news..
In this section, we feature articles related to RSEs and RSE work that have been in the news recently. If you would like to suggest a news item, send it to Claire Wyatt, RSE Community Manager.
Hidden REF
Hidden REF is a year-long competition to highlight the research staff that publications overlook. The way in which the (usual) REF exercise is conducted overlooks many of the people who are vital to the success of research. The Hidden REF will celebrate all research outputs and recognise everyone who contributes to their creation. Anyone who works in a UK research institution can submit to the hidden REF. Read more detail here in this Research Professional news article and get involved via their website.
Supercomputing services to drive scientific breakthroughs
The Engineering and Physical Sciences Research Council has announced a £27 million investment in seven supercomputing services.
What researchers think about the culture they work in
In January, Wellcome published their report summary after thousands of researchers took part in the largest survey ever into experiences of research culture. They're also seeking views at events around the country, culminating in their Reimagine Research Solutions Summit in March 2020.
What is Research Software Engineering?
Matt Williams, Trustee and RSE at the University of Bristol, was interviewed for JISC News about a project they worked on 'How big data could vaccinate the world'. Matt even managed to squeeze in a piece about research software engineering!
A piece of old-ish but really good news!
Founding chair of the UK Association of Research Software Engineers, James Hetherington, has been appointed as UKRI's new Director of e-Infrastructure. Announced in October 2019, James started his new position recently in January. Congratulations from all at the Society!
Events
March
N8 CIR 2020 ReproHack Northern Tour
The N8 CIR, in collaboration with Anna Krystalli, a Research Software Engineer at the University of Sheffield, are organising a series of ReproHacks, one-day reproducibility hackathons, across N8 universities. These events bring together researchers, RSEs and data scientists to reproduce papers from published scientific code and data in a low pressure environment. They also provide an opportunity to network and learn from colleagues with different research and software experience.
We especially encourage the participation of RSEs. It's a great opportunity to engage with local research communities, get a feel for the current reproducibility status of published code and data, support researchers while the work through materials and contribute suggestions to how reproducibility of different approaches could be improved.
The 2020 N8 'Northern Tour' events are scheduled to take place between January and March at:
· University of Sheffield – Tuesday 10 March
· University of Manchester – Thursday 12 March
Registration for these events is open now. You can read more about these events and what to expect, as well as book a place here: https://n8cir.org.uk/news/reprohacks/
Don't worry if there isn't one happening at your institution, these events are open to anyone working or studying at one of the N8 institutions. If your institution isn't hosting a ReproHack then travel bursaries are available to PGRs and university staff. They will be offered on a first come, first served basis. Please e-mail [email protected] for details of how to apply.
HPC Champions
Reminder that the next HPC Champions will be in Bath next Wednesday 26th February where they will have updates on the new iteration of Archer and Tier 2 systems, followed by a workshop on knowledge bases for HPC: https://www.archer.ac.uk/community/champions/
Collaborations Workshop 2020
The Collaborations Workshop series brings together researchers, developers, innovators, managers, funders, publishers, leaders and educators to explore best practices and the future of research software. Mini-workshop and demo sessions are unique opportunities for CW20 participants and sponsors to share a particular software product, approach, standard, or other idea relating to research software. Registration is open!
UKRI Cloud Workshop 2020 – Call for Participation
The next workshop is on March 3rd 2020! Registration is still open.
Call for early/mid career posters on HPC topics for the 12th International Women in HPC Workshop
12th International Women in HPC workshop – Thursday June 25th 2020, Frankfurt, Germany. The twelfth international Women in HPC workshop will discuss methods to improve diversity and provide early career women with the opportunity to develop their professional skills and profile. The workshop will include:
· Being part of the solution: instructions for advocates and allies
· Putting in place a framework to help women take grow their careers
· Explore pathways to leadership positions
· Posters and lightning talks by women working in HPC
· Short talks on topics including: dealing with sponsorship versus mentorship, the case for reverse mentorship to achieve diversity, addressing toxic behaviour at work, career advancement strategies, and 3 minute networking solution.
Call for posters: Now Open! Deadline for submissions: March 2nd 2020 AOE For full details
As part of the workshop, we invite submissions from women in industry and academia to present their work as a poster. Submissions are invited on all topics relating to HPC from users and developers. All abstracts should emphasize the computational aspects of the work, such as the facilities used, the challenges that HPC can help address and any remaining challenges etc.
Exclusive to WHPC at ISC20: Successful authors will have the opportunity to present their posters in the main ISC20 conference poster session.
Research Data Alliance Plenary, Melbourne
A session on "FAIR principles for research software" will be held at the next Research Data Alliance Plenary in Melbourne, 18th-20th March.
June
A Python conference for developers and users of Python. PyLondinium is back for 2020, with a diverse program of sprints, workshops and talks. We'll be returning to Bloomberg's European HQ in the heart of the City of London, June 5th, 6th and 7th, 2020.
July
JuliaCon is coming to Lisbon. Monday 27th to Friday 31st of July, 2020
at the ISCTE – Instituto Universitário de Lisboa (ISCTE-IUL), Lisbon, Portugal.
Recent past events and resources
RSLondonSouthEast 2020
RSLondonSouthEast 2020 was the 2nd annual workshop of the research software community for London and South East of England. The workshop took place at The Royal Society in Central London and brought together Research Software Engineers (RSEs), researchers, academics and individuals in a variety of related roles who work with or are interested in research software. More information on the talks and posters here and here.
A New Decade of Supercomputing
The impact of supercomputers on day-to-day life can be felt everywhere. From academic research to an ever-more important role in industry, High Performance Computing influences every area of our lives. As we enter a new decade, this conference reflected on recent advancements and achievements, including the expertise that has been developed in Wales through Supercomputing Wales to leverage the power of the facilities to enable world-class research. A number of the presentations have been made available.
The Software Sustainability Institute 2020 Fellows including RSEs Diego Alonso Álvarez, Sarah Gibson and Will Furnass – met for the first time during their Inaugural Meeting on Tuesday, 11 February 2020. We brought this year's cohort of Fellows together at the University of Manchester to meet Institute staff, hear about the wide-ranging Institute activities, network with each other and discuss their Fellowship plans. You can read more about the SSI 2020 Fellows here and their Inaugural Meeting here.
A brief review of the Women in HPC Carpentry Workshop delivered at the University of Sheffield in January 2020 written by Mozhgan Kabiri chimeh and Fouzhan Hosseini.
Podcasts
Research Software Engineer Podcast Builds IT Community
Welcome to RSE Stories! Here Vanessa Sochat, an RSE for Stanford Research Computing, shares stories from research software engineers to better understand the many phenotypes and facets that can define an RSE. As initiatives to empower RSEs take off in both the United States and the UK, whether you are a scientist, a programmer, or something else, your story is interesting and unique, and we want to hear about it! Sign up here for an interview. It's important that we can share our stories, because we're all a little different. Interviewing comes down to joining a call on Zoom – it's easy, low key – the interviewee don't have to prepare anything, or really worry about "messing up" because Vanessa edits out the umms and what not. Everyone gets to preview their episode after she's done editing, and nothing is released that the interviewee doesn't completely like.
Vanessa has also written a blog article on the Disney FairyTale Bias and how frames of reference can bias thinking on the lifecycle of research software.
FLOSS for Science
In this episode, Simon Hettrick, Professor at the University of Southampton in the UK is interviewed and they discuss his transition from developping high-power lasers to founding the research software engineers (RSE) association. How his experiences got him his current position, the RSE association, its growth over time, branches in other countries and local events. They go on to discuss the roles of RSE in research, how funding for RSE evolved over the past and the relationship between FLOSS and more sustainable research software.
Not So Standard Deviations
Special guest: JJ Allaire, CEO and Founder of RStudio – wide-ranging discussion about developing open source software, successful open source business models, the R language, and data science – http://nssdeviations.com/101-special-guest-jj-allaire
Blogs
'The Mind at Work: Guido van Rossum on how Python makes thinking in code easier'
Mike Croucher blogged: Academic Benefits of Using git and GitHub
Check out the Software Sustainability Institute blog here for lots of relevant and interesting articles from the community.
Papers
Interesting bits and bobs
'In the spotlight…'
In this section each month, we'll put the spotlight on an RSE or RSE Group so that you can get to know your colleagues ahead of the annual RSE Conference. This month, we're introducing Martin Callaghan and his group at the University of Leeds – https://arc.leeds.ac.uk/
Martin is Research Computing Manager and leads the Research Computing team at the University of Leeds. The growing team supports Research Infrastructures (including Cloud and High Performance Computing), Programming and Software Development consultancy across the University's diverse research community. This includes running Research Computing's comprehensive training programme for research staff and students, including Software, Data and HPC Carpentry courses.
The team has specialisms in High Performance Computing, Data Science (including dealing with sensitive data), database design & management and acts as a gateway between research and University central IT.
RSE Worldwide
The RSE campaign is growing around the worldwide and new groups are being created all the time. In this section, we introduce these groups and raise awareness of their success. The Society supports new groups and collaborates with representatives from these groups on various initiatives (papers, international workshops). (In alphabetial order).
Back in October 2019, the AU/NZ RSE Group held their first mini-conference for Australasia in Brisbane. Read about that here.
CANARIE have launched a call to fund software development teams at Canadian Higher-education Institutions to directly support researchers. Following the success of a pilot and similar efforts deployed in European countries, CANARIE's Local Research Software Support call will fund teams of three dedicated, full-time research software developers at a target of six participating institutions. Further info here.
Save the date: #deRSE20 – 2nd international conference for research software engineers in Germany will be 25-27 August @ the University of Jena
The Netherlands RSE Group (NL RSE) had their first conference in November 2019. From that conference, here is the presentation 'Five Recommendations for Fair Software' and a recap on the 'Fair Software' Session
The NL-RSE meets on regular basis, every two months on average. Netherlands eScience Center, DTL and SURF frequently organise NL-RSE meetups to encourage collaboration and communication between Research Software Engineers in the Netherlands.
The Nordic RSE Group plans to hold their first Nordic-RSE conference in the week October 19-23, 2020.
Initiatives in the UK, Germany, the Netherlands and elsewhere are bringing together the community of people writing and contributing to research software at the national and international level. In the US this encompasses universities, laboratories, knowledge institutes, companies and other enterprises. Read about the US RSE group in their newsletter here.
They are excited to announce that through a generous grant from the Alfred P. Sloan Foundation, they will be able to hold the first US-RSE Association community building workshop, April 21-22, 2020 in Princeton, NJ. This won't be an attempt to be an RSE conference, but a workshop focused on planning the best path forward to grow the US-RSE Association.
Github repo of the month!
Nominate significant code for this feature – either yours or somebody else's you read and found useful or cool. Send it to Claire Wyatt, RSE Community Manager.
Funding Opportunities
If you know of any funding opportunities that would be of interest to the community, please send them to Claire Wyatt, RSE Community Manager for the next newsletter.
Webinars
Again, if you know of any webinars past or future that would be of interest to the community, please send them to Claire for the next newsletter.
Training Resources
Collect your gold star here if you've read all the way to the end! and let me know if a bullet point list of links to useful training resources would be useful in the newsletter?